Technology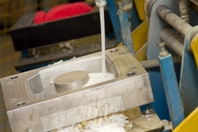 Opposite to conventional thermoplastic systems (PE, PP, PVC) our polyurethanes are processed in liquid aggregate. This processing requires precise and responsible devices to keep every parameters on recommended values in every phase of the production.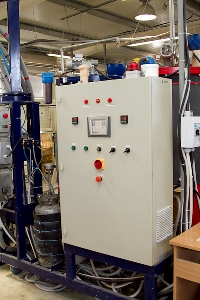 Polyurethane foams are processing by low- and high pressure foaming technologies but manual mixing is also possible by low series production. We are using modern elastomer casting machine to obtain excellent mechanical and physical properties in wide range of hardness.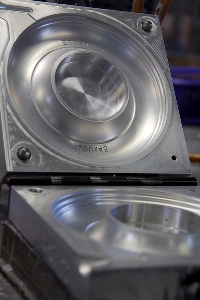 The moulds are made by professional tooling companies with modern CNC technologies. We are using special raw materials (epoxy resin/composites) with high resistance to create the casting moulds for low series productions.


Processing Machines: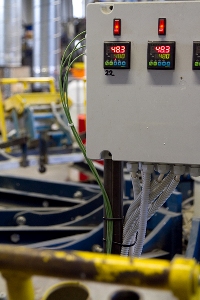 Three Components Elastomer Casting Machine
Polyurethane Elastomer Casting
Hardness: 55 - 95 Shore A
Product Weight: 0,15 - 40 kg
Two Components High Pressure Foaming Machine
Polyurethane Integral Skin Foam Processing
Foam density: 200 - 500 kg/m3
Product Weight: 0,05 - 5 kg
Two Components Low Pressure Foaming Machine
Polyurethane Flexible Foam Processing
Foam density: 80 - 200 kg/m3
Product Weight: 0,05 - 1 kg