About Us
Elastico Ltd. was established in the year 1991 based on our theoretical and functional experiences in the polyurethane /PUR/ chemistry and technology. Our Company is operating in the North-East part of Hungary,180 km far from the capital city Budapest, in the city of Miskolc.
With the help of modern casting and foaming machines we are producing various PU foams and elastomers for the healthindustry, the rehabilitation and for the oil industry.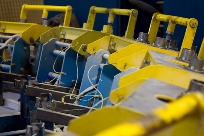 We are producing Polyurethane products in low and high series. Polyurethanes are used for their high performance properties such as abrasion resistance, tear resistance and load bearing capabilities. These extraordinary properties provide a cost effective alternative for many industrial applications by reducing the down time in process operations. Tooling costs are also a major factor. Since polyurethanes are a cast material, tooling has more competitive price compared to the massive structures needed for rubber compression or plastic injection molding.
Main activities of our Company :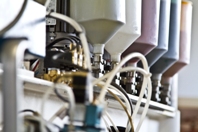 Production and development of Polyurethane foam products (flexible-, rigid- and integral skin foams)
Production and development of Polyurethane elastomer products (Hardness: 50 ShA - 75 ShD)
Designing and manufacturing of the casting/foaming moulds